Craig Morgan gets to experience the Second Amendment, up close and personal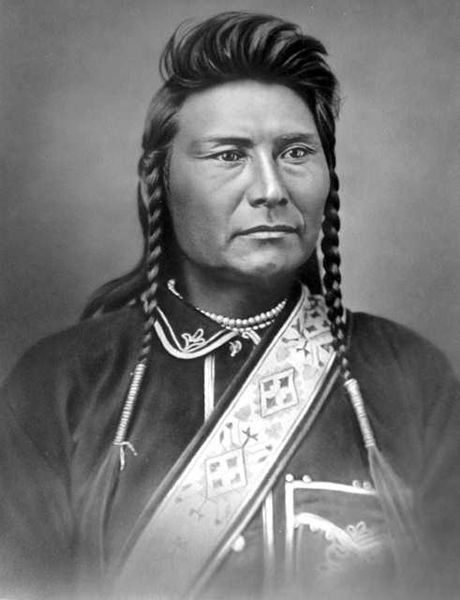 Chief Joseph, or 'Thunder Rolling Down the Mountain', of the Nez Perce Tribe. Photo: Wikimedia Commons
'Get out of Jail free' card
This morning I prayed to King Joseph, Chief Spirit of the local Nez Perce Indian tribe. And he answered me. At briefing us airspace infringers and dsq merchants had been re-instated due to ambiguous airspace height explanations at yesterday's pilot briefing. And rightly so I thought.
Feet readings had been wrongly converted to metres and with any disputable rulings the PWC always come down on the pilot's side. Bravo I say, I shall come again … All the same I ended up in the lower half of the results!!
There were no groans when today's task was canned as it meant a proper rest from yesterday's late night retrieve plus time to prepare for the good forecast and the remaining four days of what will no doubt be more epic flying.
So today the local boys invited us out to do what all self-respecting young males in America should do – shoot guns! We splatted watermelons with Colt 45s from 10ft (well some of us did, ay Kenny and Pixie!!) We nailed clays, slung into the air, with shot guns.

Splat
We rapid-fired at targets with .40 and .45 calibre hand guns. And vapourised melons 100m away with an awesome hunting rifle and generally had a rollicking good time. No alcohol was consumed just in case the cops came up and investigated.
And now we are chilling. Nice early night to bed. Hasta luego…

Craig Morgan's video from the big task the day before
Live Tracking throughout the comp: www.livetrack24.com
Info: PWC Sun Valley
Craig Morgan: Craig Morgan's blog posts
Results and info: www.paraglidingworldcup.org
Discussion: PGforum thread
Flying map of the area

View Fly Far in Idaho's Event Map in a larger map
---
• Got news? Send it to us at news@xcmag.com
Related Posts