Click an event to see its expanded entry.
To include an event here please email news@xcmag.com with the details.
Also check the Paragliding World Cup calendar and the FAI and CIVL calendar.
Mar
20
Mon
Raid du Soleil: Tunisian paramotor adventure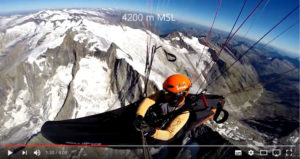 Paramoteur Tunisie are running a paramotor adventure tour in Tunisia in March 2017. 
A mixture of exploration and relaxation, with a lot of flying, the tour takes in the sights of Tunisia, with flights above long, sandy beaches, the Tunisian desert, Chot El Jerid salt lake and the sand dunes of Douz.
The tour is divided into six day-stages, Tunis-Hammamet, Hammamet-Tozeur, Tozeur-Douz, Douz-Ksar Ghilane, Ksar Ghilane-Sousse, Sousse-Tunis.
The price of €1499 per person includes flights from France with Transavia, and motor transport. Pilots outside of France should contact Tarek Basly to discuss.
Full details of the itinerary here (in French).
Jun
30
Fri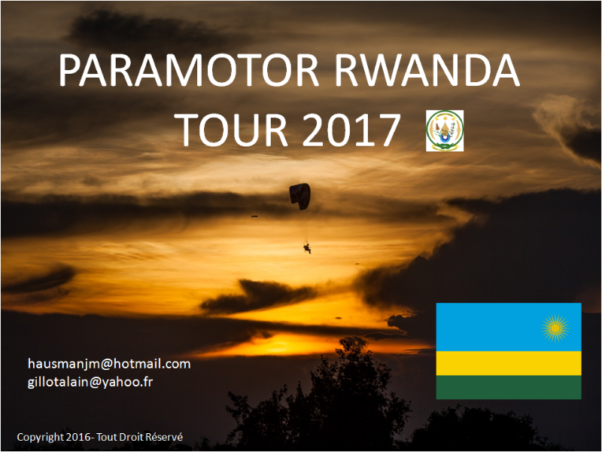 Join Belgian PPG instructor Alain Gillot and Jean-Michel Hausman on a PPG tour of Rwanda, starting on 30 June 2017.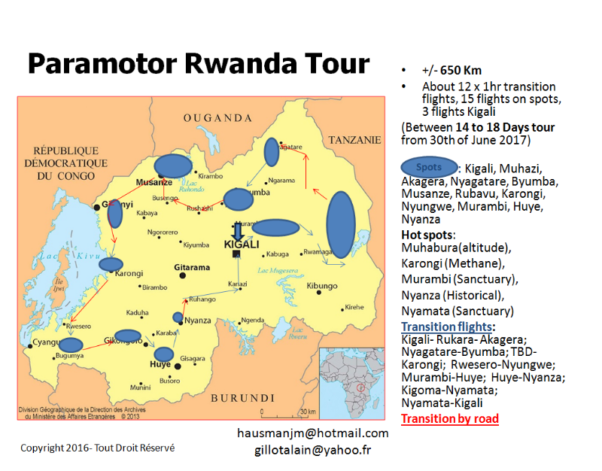 Email Alain or Jean-Michel for details.