Click an event to see its expanded entry.
To include an event here please email news@xcmag.com with the details.
Also check the Paragliding World Cup calendar and the FAI and CIVL calendar.
Dec
11
Mon
LanzaXCamp: HG clinic in Lanzarote
Dec 11 2017 – Feb 24 2018
all-day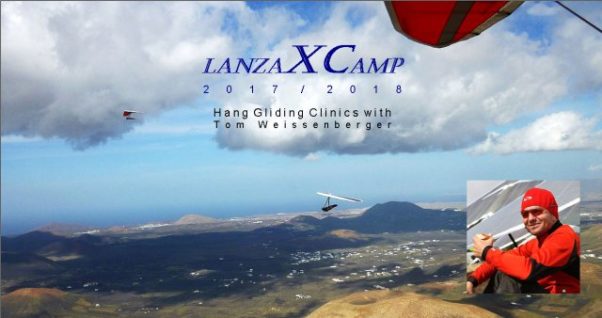 The LanzaXCamp winter training camps are being run again between December 2017 and February 2018. They offer coaching for experienced hang glider pilots, who get to learn from one of the best: Tom Weissenberger.
The hang gliding clinics include:
Personal coaching, and the latest topless glider gear to improve flying skills, glider control and average speed.  But mainly to increase and push the personal comfort zone.
LanzaXCamps run for six days, starting on Mondays between 11 December 2017 and 24 February 2018.
Tom Weissenberger is on Facebook.