How To Contribute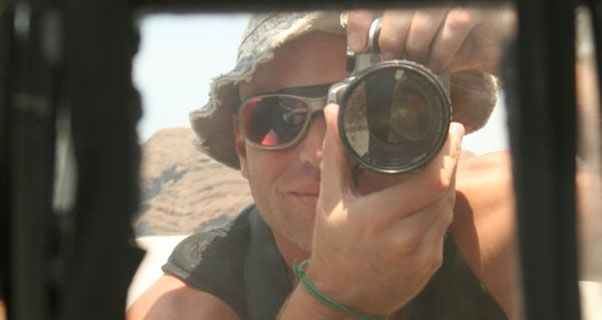 We depend on contributions from pilots to keep Cross Country looking great.
NEW PRODUCTS, COMP REPORTS AND INDUSTRY NEWS
Please send comp reports, industry news and manufacturer press releases to news@xcmag.com.
If sending a comp report or event news, please remember to include these details:
- Who was involved
- What the event was
- Dates of the event
- Links to blogs and results
- What happened, including winners and other notable flights
- Where it was
- Your contact details
When sending photos, please send them as high resolution jpgs, without cropping and not Photoshopped (unless you are an expert!). As they come out of the camera is best.
Please tell us who took them and provide a short caption (who, what, when, where). If you want to send lots, please email us and ask for our ftp server details. Keep emails to under 15 MB.
We will always try to feature news sent in to us in the magazine and on the website and we're always happy to be told what's going on.
Thanks.
CROSS COUNTRY MAGAZINE LAYOUT
Cross Country magazine had a redesign in mid-2012. What follows explains the new format, and what opportunities there are for freelance contributions as a writer or photographer. If you have a great photo or story idea, or if in doubt, please get in touch by email at editor@xcmag.com
Cover: Photographers, we always need good cover photos. We now use landscape shots on the cover. High rez, in focus, off-beat etc. We link them to stories inside the magazine, but we're always open to great shots, so do please let us see what you have.
Contents: Photographers, this is a single-page editorial spot for photographers. We're always looking for fresh images for this space.
Gallery: Photographers, six pages of images. Usually to a theme. Featuring professionals and reader images. We often email photographers we know asking for images. Let us know if you're happy to be put on that list. Or just send us your best shots.
Base: Base is our 10-page section at the start of the magazine that features all the news, new products and smaller stories. Most of this is done in-house, but we have openings for:
Double-page photo stories: 300 words and a DPS photo that tells a story. It can be a shot from a recent newsworthy flight, an up-close look at a piece of new equipment, an insider-view of a process in a factory – making lines/material/ etc. The key is the photography has to be super strong: then we can write the words to fit.
Naked Pilot: A double page spread. An interview with a pilot about their equipment. See an issue for the style, but think 'Saturday newspaper supplement' and you won't go wrong. One strong portrait photo of the pilot with their equipment, plus a 700 word interview with them about their gear and why they use it/love it/hate it.
IQ
IQ is the new section for all the 'thinking articles'. This is where Icaristics, Meteorology, XCFiles etc go. We have spaces for:
Insight: A double page on a current news story. Usually we'll do this in-house, but feel free to pitch an idea. One strong photo plus 500 words.
Photo spread: A DPS of photo/s with a learning/how-to/insight bent. Clouds plus explanations, 'How Stuff Works' technical explanations. Strong photography with words written to them. Usually done in-house, but if you have an idea that fits, please try us.
XC Files: A DPS on learning. The XCFiles are short, 750 word, learning articles. 'How to set up your speed bar', 'How lightweight can you go?' 'When to leave a thermal?' These are often written by contributors – email an idea first and we'll go from there.
My Line: Open to all pilots to discuss an aspect of flying that they want to talk about. Got 1,000 words on why flying with eagles rocks your world? Send it in. Want to discuss a training issue? We want to hear. The important thing here is the idea, and good writing.
FEATURES
We have five or six features an issue. If you've been somewhere amazing, have a great series of images or are planning an adventure, please get in touch.
How to/Learning: One an issue. 6-8 pages. In general we want our features to be definitive. That is, cover the subject from A-Z. That means talking to more than one person and drawing from multiple sources, to give a rounded picture of what you're talking about. For example, 'How to Fly 200km' would talk to three or four highly-qualified pilots (record holders, world champions, national champions) who know how to do that, in various terrain (flats, mountains). Length: 2000-3000 words.
In general these will be commissioned or done in-house, but if you have an idea, please pitch it. If you have photos, great, otherwise we will find them for the piece.
Photo Essays: Four to six pages of strong photography, with longer captions. Examples might include a single flight or longer explorations. Eg 'Top Landing Marmolada', 'Photographing the Red Bull X-Alps', 'Journey Through Africa', 'Speed Flying Gasherbrum', '10 Years Behind the Lens' etc. If you have an idea, send us the idea first along with a selection of low-res images. 15-20 will do it.
Travel/Adventure: First person adventure or travel stories. Words and photo packages of 2000-2500 words are perfect for this. Usually, the more esoteric and off-beat, the better. 'My trip to Morocco' won't cut it, but 'Vol-Biv Along the Atlas' with amazing images, will. 6-8 pages.
Pilot Profiles: 1500-2000 words on a pilot. The subject doesn't have to be totally current, but it helps if they have a 'hook'. Eg, they won the XContest last year, or they're a new pilot doing well in the comp scene or they're planning an adventure. Needs a good, magazine-quality profile photo, to go with it. Ask if we're interested and we might be. Often done in-house, but always open to ideas.
High Life: Shorter, first person, often reader-generated, stories about travel and adventure. Word and picture package of 1000-1500 words across four pages.
Travel/Site: A double page photo of a flying site. Must have gliders in the air. Must be air-to-air photography. Must be spectacular or unique, but not necessarily massive: it could simply be a brilliant shot of your favourite local dune; or it could be K2. If you have a photo that would suit this, then let us know and we'll write the words to go with it. Only the best images need apply.
Reviews: These are all done in-house.
Final Glide: The back page. Writing only, no photos. 800-1000 words. This is a prime spot in the magazine and the writing must reflect that. This is a first-person story about flying that is un-put-downable. A must-read, either because of the quality of the writing or the power of the story. Sucked up and spat out by a cu-nim? We want you to tell us about it here. Had a spiritual experience while flying in Mongolia with a steppe eagle? We want to know. If you have a great idea, and a great story, but need help with the writing, no problem, that's what we're here for.
LANGUAGE
We work and publish in English, but often work with translations from Spanish, German, French, Czech etc. Email us in the first instance.
ACCEPTANCE
On acceptance we can send you some acceptance notes, but basically we ask for English-language exclusivity for 12 months. After that we're happy for you to post your work online, sell it to other magazines, give it away etc.
Because of the way we work it may be some time before you get a reply.
DEADLINES
Six issues are published each year:
January / February
March / April
May / June
July / August
September / October
November / December
The magazine comes out 1st of the month. Editorial deadline is 10th of the month before publication date. Eg, the March/April issue has an editorial deadline of 10 February.
PAYMENT
We pay for articles and photos we use. We won't make you rich, but it should buy you dinner. For a six page article we pay around €300. We like to pay by PayPal if possible as it's the easiest way we've found of avoiding bank charges on international payments.
THANKS
We can only make Cross Country great by using great contributions. Your work is valued by us, and we'll always aim to treat it carefully and with respect. If we don't, let us know and we'll do our best to work things out.
Ed Ewing
editor@xcmag.com