News
Tag Archives: Texas
The USHPA-sanctioned Texas Single Surface Shootout hang gliding competition takes place from 24 – 29 May 2010 near Luling, Texas.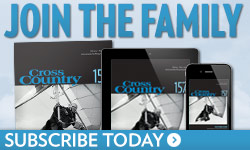 Stay in touch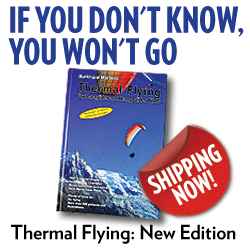 Upcoming Events
What our readers say…
Guys we love you!!! You're definitely the best mag of the galaxy!!!
Hey guys, want to congratulate all of you on the quality of the writing. Laughed, cried, got inspired, learned. Superb. Cheers.
Leonardo Bassani da Silveira, founder of Couchsurfing.org
I like my paperless subscription on Zinio with hyperlinks and other perks. Thanks for having gone virtual!
Jurgs VonDuszeln, Germany
There's no other mag like it. Thanks for filling my bookshelves since 2000 and inspiring us to fly higher, further and with big smiles on our faces.
Kym Fielke, photographer, Australia
You guys do a great job – I love your magazine. As a customer I always feel taken good care of, almost like being part of the family. Thank you for that!
I'm impressed by every issue you edit … The quality of the articles, pictures, layout, paper – you make a really professional job. In French we could say 'C'est la classe'
Greg Blondeau, former European Paragliding Champion
France
You have one of the best customer services I have come across. Keep up the good work!
Eye candy, great articles, inspiration, shared knowledge, and guidance. Love it!
Patrick Terry
Washington DC
I'm a big fan of your magazine. You guys do an excellent job
A G Sulzberger, senior editor for strategy, The New York Times
New York
I have been reading Cross Country for a very long time now and I must say that it improved a lot lately.
Jos Vermeulen, school owner, Netherlands
The Netherlands
Follow us on Facebook
Follow us on Twitter