News
Tag Archives: Texas
The USHPA-sanctioned Texas Single Surface Shootout hang gliding competition takes place from 24 – 29 May 2010 near Luling, Texas.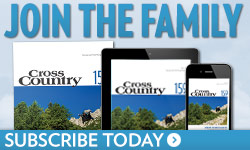 Stay in touch
Upcoming Events
What our readers say
I couldn't resist letting you know how much I love the cover of issue 141. I can't wait to read every inch of it. Great job.
Follow us on Facebook
Follow us on Twitter