Travel Guide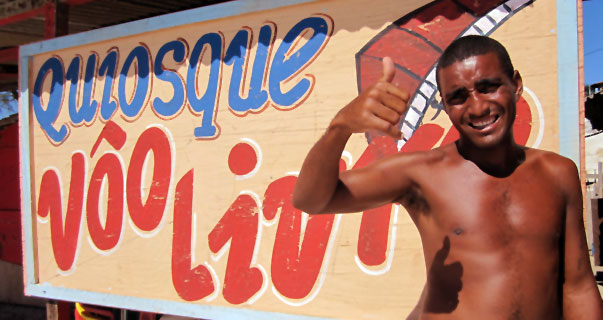 The Cross Country International Travel Guide is published every second year and features in-depth information to some of the best-know flying sites around the globe. Where they are, when to go and how to fly the classic routes are all included.
---
Travel Guide 2012/13
The full 100 page 2012/13 Travel Guide from Cross Country magazine features in-depth guides to 24 of the best flying sites around the world including the Alps, the USA, South America, Mexico, Australasia and Asia.
The full list includes:
Kamshet, India
Wanaka, New Zealand
Zaachila and Fortin de las Flores, Mexico
Bright, Australia
Marshall, USA
Dune de Pyla, France
Garmisch, Austria
Flight parks, Florida
Lake Garda, Italy
Tolmin, Slovenia
El Yelmo, Spain
Mayrhofen, Austria
Woodrat, USA
Voss, Norway
Sopot, Bulgaria
Cervinia, Italy
Castejon de Sos, Spain
Pamukkale, Turkey
Greolieres, France
Col Rodella, Italy
Taining, China
La Palma, Canary Islands
Traslasierra, Argentina
Nid d'Aigle, Morocco
---
Travel Guide 2010/11
With contributions from some of the best pilots in the world the 2010/11 Travel Guide includes unique guides to 23 internationally-famous sites, including:
- Flying the flatlands of Spain with Steve Ham
- Getting the most out of Manilla with Godfrey Wenness
- Nepal's paradise by the lake with Adam Hill
- Big Air in Owen's Valley with Nick Greece
- Cracking Chamonix with Bob Drury
- Himalayan highs with Jim Mallinson
- Brazil's best with Jocky Sanderson
- Plus 16 other awesome free-flight destinations
As well as the 'Get high, go far' secrets revealed in the site guides, there are articles on going lightweight, travelling with your hang glider by Jeff O'Brien, travel gear and technology.
---
Buy a Travel Guide
2012/13
Buy the print edition
Buy the digital edition
2010/11
Buy the print edition
See a preview online
---
Subscribe and get one free
New subscribers to Cross Country magazine receive the most recent Travel Guide with their first magazine. Subscribe here.
---
Next edition
The next Cross Country Travel Guide is due to be published in Spring 2014.
---
Classic Routes
Classic Routes is another guide to the world's best cross country free flight routes. In large coffee-table format the book is a must for any dedicated pilot. Find out more.